LA County Library Reading Machine Enriches the Minds of Juniorversity Children through 'Storytime'
Juniorversity is an early childcare center located in the city of Compton. Their tagline is, "Where Learning and Growing Go Hand-in-Hand," and owner/director, Gwendolyn Crews, is making sure that her childcare center lives up to that slogan. As part of the curriculum, library volunteers from LA County Library Reading Machine come out every other Friday to Juniorversity to read to the children in the form of "Storytime" implementing both literacy and S.T.E.A.M.
Reading Machine is a service provided by LA County Library where librarians visit licensed home daycares and preschools via a decorative mobile van.
Someone from the Reading Machine program had reached out to Juniorversity in 2018 and asked if they were interested in being a part of the program and since Crews is always looking for engaging experiences for the children, she said 'yes.'
Before COVID-19, the program was similar to a S.T.E.A.M program. They wouldn't just read stories; the kids would engage in different lessons and activities such as a science lesson on ladybugs. The volunteer read books on ladybugs having the kids pass around a plastic ladybug for them to touch. This type of engagement intertwines with Juniorversity's core belief, which is that children learn in different ways – some visual, auditory, and kinesthetic. The Reading Machine and Juniorversity mix perfectly together to cater to each child's individual needs.
During the early COVID-19, the program engaged with the children via zoom with Juniorversity teachers present with them on site, following COVID-19 precautionary guidelines. Once Reading Machine volunteers returned to Juniorversity, they engaged with the children outside for some outdoor fun, following the stress of the pandemic.
"This ongoing engagement helped to soften the sting of the pandemic, which allowed the children to continue to be stimulated in a safe, stable, and fun environment," Crews stated.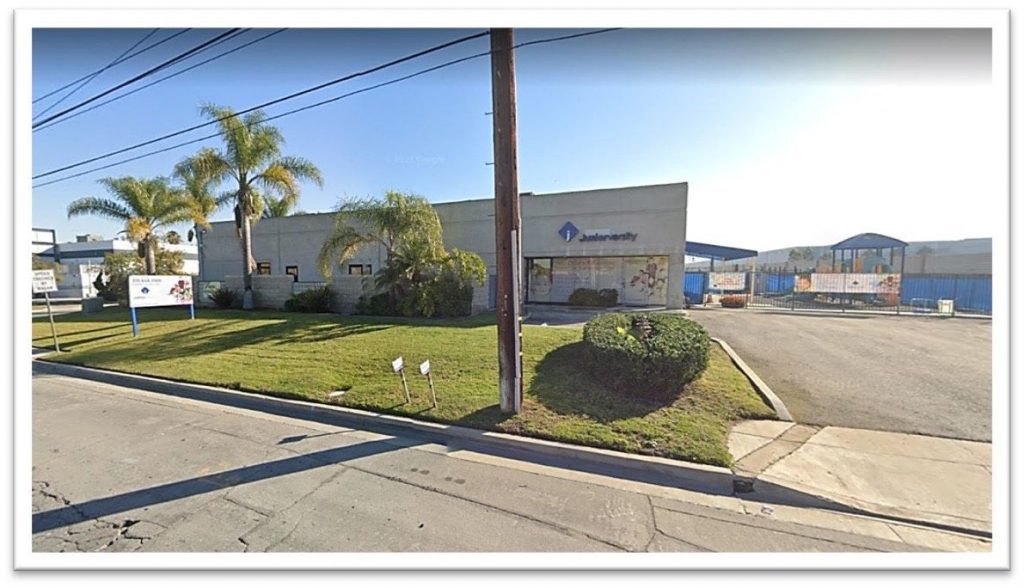 Juniorversity opened in 2006, but started as a family home childcare program called, Little Lamb's Training Center, in Carson, CA in 1994. Little Lamb's Training Center was licensed for only 14 children and was filled for over seven years. Crews expressed that she had to sometimes turn parents away who needed care for their children calling it, "disheartening."
Crews goes on to explain how after 9/11, Los Angeles County provided incentives for those who wanted to start or expand a childcare business. She has always had an innate desire to serve more parents and children. This was her motivation. This was her way to provide childcare services to families in her community.
"Unfortunately, the program was dismantled before it could get off the ground and funds were frozen. However, I continued to pursue my dream of being able to provide quality care to more than 14 families at a time and worked to fund my own project. Although it was a tedious process, it was one whose end result would allow me to serve my community and its young children, so it was truly worthwhile," Crews expressed.
Fortunately, she persisted and in 2003 with her daughter by her side, they purchased and renovated an empty warehouse and co-founded Juniorversity. Crews always knew the importance of engaging children in enriching learning environments "as part of the "providing quality care" process," she explained. Many of the children from the daycare transitioned to kindergarten already knowing their colors, shapes, how to paint, numbers, and how to read. When Crews changed her business model from a family home daycare to a state-of-the-art childcare center, she changed the name to something that truly reflected the service she provided, "which was educating young children while providing quality care," she stated.
"My program caters to the whole child – socially, emotionally, psychologically, and cognitively, thereby giving them a head start. As a Doctor of Education with an M.B.A., my daughter was also quite instrumental in the naming process of Juniorversity," Crews told the Sentinel.
Juniorversity plans to maintain their relationship with the Reading Machine, and have been doing so for the past four years.
Juniorversity is located at 2400 S Central Ave, Compton, CA 90220. For more information, visit: https://juniorversity.com/,
Call (310) 638-3533, or email info@juniorversity.com.