The first few years of a child's life are crucial to his or her future. Numerous early childhood development studies have confirmed that the learning that transpires during the first years of childhood has a significant impact on a child's future development and future capacity for learning. Research also has shown that high quality childcare plays an essential role in that learning and growing process.
In a perfect world, a child would be at home learning from his/her parents and family. But the reality is that today most parents work. The best way to keep a child positively focused as well as happy and healthy is to ensure that he or she is placed in a childcare situation that is dedicated to his/her development.
Juniorversity is the product of hundreds of hours of study, hands-on experience and a dedication to the perfection of the craft of childhood education. We strive to create an educational and developmental experience unlike any other currently offered: One that focuses on the child as a whole entity, not one that is just academic- or stimulus-focused.
As you read through our website you'll see what we mean when we say that Juniorversity offers a childhood filled with enriching educational experiences.
At Juniorversity, our curriculum encompasses the social, emotional, physical and mental development of your child.
Juniorversity throws open the doors to the fascinating and fun-filled world of education to your child-often for the very first time. From the moment your baby is born, he or she is learning, soaking up experiences and storing them. In fact, research has shown that the brain connections that children make in their early years are in fact taken with them all the way into adulthood. And that is why educators across the country are encouraging and promoting early education, as well as equal opportunity access to preschool.
Juniorversity is based on the tenets of an expanding body of learning that advocates a "whole child" developmental focus. Using a "brain-based learning approach" that encompasses visual, auditory and kinesthetic experiences, babies as young as six weeks to school-age children are exposed to the fascinating world of learning.
We also believe that learning is not just about academics. It's also a journey of self-awareness, of discovering the world-and of helping your child find his or her place within it. Our curriculum draws from the latest academic research and ongoing child development discoveries to create an environment that is both physically and mentally stimulating.
Children at Juniorversity are exposed to the latest learning techniques, including baby reading, and early language emersion for preschoolers. With an eye on the future, we also offer prenatal workshops so that soon-to-be parents can help their fetuses get a healthy start on their life journey.
Come check out the Juniorversity difference. For a childhood filled with enriching educational experiences.
JUNIORVERSITY IS A FULLY LICENSED PRESCHOOL AND CHILDCARE FACILITY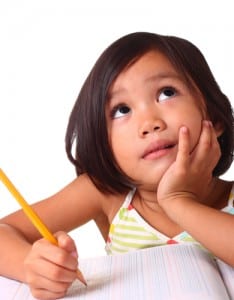 Your child's safety is our No. 1 priority. To that end, we have taken a variety of steps to ensure that your child is safe while in our care.
All of our caregivers and employees are fingerprinted and have obtained a Department of Justice clearance as a condition of employment.
Caregivers and employees must regularly submit to random drug testing and must have a current negative TB test.
Caregivers and employees are trained to provide CPR and first aid, as needed
Our site has access to an on-call nursing advice line.

Our site features a closed-circuit security monitoring system.